What we can do for you
Our Services
Depending on the stage of your business, you need to know which steps you must take to level up you business
Our project
Some of our Recent Works
Over the years, we have been able to accomplish some great projects and satisfy our customers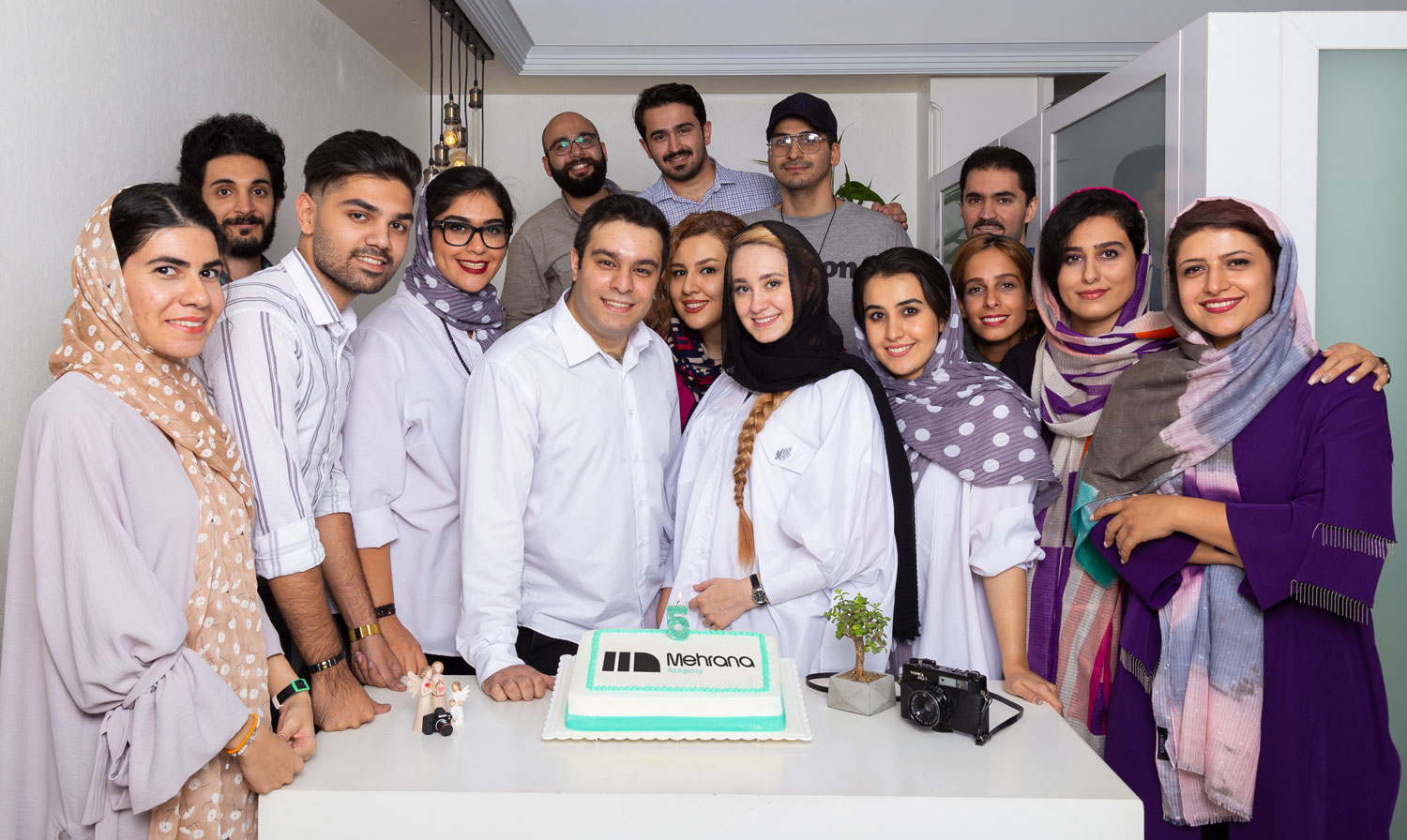 About Our Agency
About us
Mehrana Agency, consists of young, creative and active team members in various fields of digital marketing and content production and officially started its activity in 2014 under the management of Mehrdad Salehi.
Mehrdad, who received his bachelor's degree in graphics from Soura University in 2010, started photography professionally in 2005, and over the years his hard work and consistency resulted in a digital marketing agency that has proven its brilliant ability in several areas. In this long road of several years, many expert and capable people have been added to our team to enhance our capabilities and bring the most possible results to our customers.
If you are reading this text, then you probably intend to work with us regarding your digital marketing needs. Before starting this collaboration, you should know that our team has characteristics such as great teamwork, creativity, and correct timing. There are hundreds of successful projects and happy managers working with us
When our customer makes money, then we make money
Mehrana agency has always looked for different ways and tried various strategies for its customers to make sales and money to accomplish their goals as soon as possible.
During our cooperation, we will be by your side along the way and make this journey as enjoyable and successful as possible for you.
Our customers' satisfaction is our priority.

aux wood
06:45 07 Dec 22
Since 2014, I have used Studio Namad's services as the CEO of the Ax Chub Company, Abuzar Sohaili.They are expert people who understand what I expect from them and have met my expectations regarding commercial photography, website design, SEO, social media marketing, and business consulting services.I'm completely satisfied with their approach to project management and communication.
As CEO, I declare that Mr. Salehi has met my expectations well and I'm satisfied with the quality of design services, consulting, site design, social media management and his professional behavior at work, fulfilling his obligations, professional teamwork and proper project management.
It is certified that Mr. Salehi is the executor of the consulting project, design and implementation of some projects of Ojan Graphic Advertising Center and has acted well in carrying out the mentioned projects.
It is hereby certified that Mr. Salehi is the executor of the consulting project, design and implementation of Parsian Choob Company and has acted efficiently in carrying out the mentioned projects and as the project employer, I am completely satisfied with the performance of this company.
what's going on?
Latest News
Get our latest news and keep up to date!